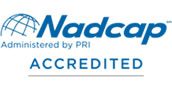 1. Acceptance of Terms
By using this website you are agreeing to be bound by these Terms and Conditions.
2. Use of Service
Customers are not permitted to use Hard Anodising for any purpose that is unlawful or is prohibited by these Terms and Conditions. Prohibited uses include, but are not limited to, displaying of pornographic, obscene, defamatory, harassing, abusive or threatening material; creating or distributing viruses or other destructive material; sale of illegal goods; promoting pyramid schemes, link farms, non-restaurant content and displaying content in violation of privacy laws.
Customers hereby agree that they will not modify, copy, distribute, transmit, reproduce, publish, licence, create derivative works from, or use on any other website or product any information or services provided through Hard Anodising , except for the use as contemplated by the service.
3. Billing and Payment
No payments are taken over this site.
4. Content Submitted to Hard Anodising
Hard Anodising cannot be responsible for the appropriateness, accuracy, completeness, correctness or reliability of the content of any information or services provided through its services.
5. Disclaimer
The customer agrees to use all the services of Hard Anodising at their own risk.
Hard Anodising make no warranty that its service will meet the customer's requirements, that the service will not be interrupted or be error free.
No advice or information, either written or oral, obtained by the customer from Hard Anodising shall create any warranty.
6. Indemnification
The customer agrees to indemnify and hold harmless Hard Anodising from all claims, damages, losses, liabilities and expenses filed by a third party against Hard Anodising arising out of the customer's use of Hard Anodising . The terms of this section shall survive the termination of the customer's account or use of the service.
7. Limitation of Liability
The customer agrees that Hard Anodising shall not, under any circumstances, be held responsible for the illegal or illicit access by third parties to customer's data via Hard Anodising , however arising.
In no event shall Hard Anodising be liable for any indirect, punitive, consequential or any other damages whatsoever for loss of use, loss of data or loss of profit arising out of disruption to its service, mistakes or omissions in the service, deletion of files, loss of data, viruses or any other failure in the performance of the service whatsoever.
The customer acknowledges and agrees that the maximum liability under these Terms and Conditions for all damages, losses and costs for any failure in the performance of the service as described in this section shall not exceed the actual amount paid by the customer for the services during the 12 month period prior to the date when the damage or loss first occurred.
8. Copyright
All the content of the Hard Anodising website, templates and other materials forming the service are owned and the copyright of Hard Anodising or its suppliers. All rights reserved. Reproduction or distribution of the Hard Anodising website, templates or other content is prohibited without the written permission of Hard Anodising.
Customer shall ensure that material on their Hard Anodising website does not infringe the copyright of third parties. If Hard Anodising believe that a customer's website may infringe a third parties copyright such website shall be disabled.
9. Modification of Service
Hard Anodising the right, at any time and at its sole discretion, to modify or discontinue any part or all of its services, with or without notice.
Hard Anodising the right to delete or modify any part of a customer's website, with or without notice to the customer.
10. Internet Domain Names
Hard Anodising will use an accredited registrar for the purpose of registering domain names on behalf of customers with respect to their Hard Anodising website. In the event of a customer not renewing their Hard Anodising subscription Hard Anodising reserve the right not to renew such customer's domain name(s) which become due for renewal during such lapse in subscription. Hard Anodising accept no responsibility for loss of a domain name in such circumstances.
We are a dedicated provider of specialist metal finishing services, concentrating primarily on the anodising of aluminium.