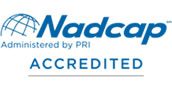 At Hard Anodising Ltd our policy and goal is always to be looking to improve our anodising processes and services, and to become ever more efficient in what we do.
History
Founded in 1971, Hard Anodising is a dedicated provider of specialist metal finishing services, concentrating primarily on the anodising of aluminium. During our early years, the company focused on meeting the needs of local manufacturers associated with the West Midland's industrial heritage. As the global economy has changed over the decades, however, Hard Anodising has evolved into one of the world's most advanced suppliers of anodising services to the Aerospace, Defence, Automotive and Precision Engineering sectors, working on behalf of customers across the UK, as well as continental Europe and the US.
Based in Kidderminster in Worcestershire, Hard Anodising remains a completely independent, family-run firm, committed to the continuous improvement of its processes and innovation in the field of metal finishing. Along with our dedication to offering the very best service to our customers, we are proud of the role the company plays in our local community, as long-standing supporters and sponsors of the Kidderminster Harriers FC, as well as the Worcester Warriors RFC, Worcestershire County CC, and the Cleobury Mortimer RFC.
Quality Policy
Hard Anodising Limited is committed to a policy of customer care and support and the supply of products and service that in every way satisfy our customers' needs and expectations. Further by close liaison with our customers to provide continual improvement of processes, products and service.
We undertake through instruction, practical example and in-house training to ensure that quality is everyone's aim throughout the organisation and that each employee has a proper understanding of the importance of the quality system function and its direct relevance to our success.
We ensure that each employee is fully conversant with Company Quality Assurance Procedures that embrace his / her activities and regular audits are undertaken to verify conformance.
I hereby certify that the Quality Assurance Manual accurately describes the Management System in use within Hard Anodising Limited to meet the requirements of BS EN ISO 9001:2000 and AS 9100
Objectives
Our ability to meet the goals set out in the Policy Statement as detailed above will be reviewed annually at the Management Review Meeting, and updated if necessary.
Specific measurable objectives will be set annually at the Management Review Meeting and will be reviewed accordingly at Management Meetings.
Environmental
The Company's environmental policy and objectives are defined and controlled as detailed in the Environmental Management System Manual, and also within the Environmental Project Management Procedure ENV 3/02,
Health & Safety
The management and personnel of this company fully accept that it has a responsibility for ensuring that health and safety at work are maintained to a high standard, and approach the management of working practices in a way which promotes safety in all aspects of our business.
We are committed to identifying, assessing and controlling risks which exist at our site, and to evaluating and monitoring the measures and safeguards which are introduced to counter any risks which are identified. This is achieved through the process of risk assessment which applies to any nature of risk, from chemical hazards to work activities, from power sources to harmful emissions.
In controlling risks and introducing safeguards, we will prioritise the significant risks as major areas of activity expending such resources as are warranted by the nature of the risk to eliminate, or at least effectively control that risk at source, using personal protective equipment only as a "last resort".
We further recognise our responsibility to ensure that welfare facilities are such that health is not adversely affected, that we maintain all areas of work in a suitable condition for the tasks to be performed within them. We have ensured that all emergency situations are properly prepared for, and have sufficient resource to ensure effective protection of our workforce, as well as our neighbours and the local environment.
To achieve these goals, we fully recognise the invaluable resource of our people and are committed to training and developing them in line with our overall policy and specific work activities, using their input as a valuable source of hazard identification and risk control. In this way, each and every individual has a vital and specific role in maintaining our safety standards.
Chemical Analysis as Required Including Auto-Titrator
Eddy Current Meters to Measure Film Thickness
Vickers Micro Hardness
Taber Abraser for Wear Resistance
Suga Wear Testing
Anotest for Sealing Quality
Corrosion Test Facilities
Environment
Hard Anodising Ltd recognises its obligation to comply with the law and carry out its business in an environmentally sound a manner as possible, in order to meet its responsibility to customers, shareholders, employees, neighbours and the natural environment. We are committed to promoting and maintaining an environmental policy to ensure that the impact of our operations on the environment is reduced to as low a level as is practically and economically feasible.
Our environmental policy ensures that we will:
Regularly review all stages of our operations in order to minimise our impact on the environment.
Ensure that we comply with the spirit and the letter of national legislation and local regulatory controls, as well as meeting industry standards and operating to relevant Codes of Practice.
Endeavour to reduce the amount of waste produced and dispose of such waste in a safe and responsible way re-using or recycling where applicable.
Monitor and measure all environmentally significant emissions and discharges to water, air and land to minimise the environmental impact.
Establish procedures to prevent pollution and conserve energy wherever possible, and undertake programmes to continuously improve environmental performance.
Minimise the environmental impact of any processes by employing the best available techniques not entailing excessive costs.
Promote environmental principles by sharing and exchanging information of environmental importance with regulatory bodies, professional associations, customers, suppliers, contractors and employees.
Establish environmental training needs within the company and maintain training programmes; and
Develop and maintain an environmental management system, setting objectives and targets, as well as reviewing this policy, on a regular basis.
We are a dedicated provider of specialist metal finishing services, concentrating primarily on the anodising of aluminium.