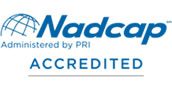 Often known as natural, clear or silver anodising, this is the most common type of anodising. The description covers a wide range of processes at different levels and differs from hard anodising in that the electrolyte temperature is higher, and the current density employed is lower. The types of sulphuric acid are sub-divided into classes mainly determined by the field of application. All SA anodising films are chemically sealed, except when the anodising's function is as a paint primer.
Anodising For Protection:
Most commonly, the purpose of an anodic film is to protect the component; anti-galling, anti-wear, and anti-corrosion. Film thicknesses are usually between three and thirty microns. The thinnest films prevent aluminium blackening caused by handling. Thicker films will bestow substantial corrosion resistance and electrical insulation without making the losses in fatigue strength that can accompany hard anodising. The oxide layer is less dense than that of hard anodising and readily accepts a dye. Thicker and denser films than SAA are sometimes required and referred to as semi-hard anodising.
Decorative Anodising:
As the name suggests, the purpose of this process is to provide a pleasing aesthetic appearance. Decorative anodising covers a wide range of products ranging from publicity gimmicks to the colour coding of surgical equipment. As the natural colour is silver or light grey, azo dye colours mix with this additively and produce bright coloured films. Before anodising, the aluminium may be brightened or dulled chemically to achieve the required texture.
Architectural Anodising:
AA is a specialised area aimed toward components used for external architectural applications where designs dictate aesthetic appearance, corrosion resistance and mechanical performance. Highly decorative nice-looking finishes result from the right combination of alloy and film thickness.
Aluminium oxide films are porous and therefore allow for the impregnation of azo dyes.
Sealing in nickel fluoride closes the pores, locking in dye compounds.
Architectural Anodising is much more common in the US and mainland Europe than in the UK.
We are a dedicated provider of specialist metal finishing services, concentrating primarily on the anodising of aluminium.