Electroless Nickel Plating – Applications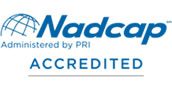 Aerospace: Protection of hydraulic control systems. Refurbishment/recovery of worn or incorrectly machined components.
General Engineering: A wide range of applications employing the unique properties of the system.For example: wear resistance in plastics and textile handling equipment; Corrosion resistance in chemical handling plant, appearance and wear; Resistance in automotive applications etc.
Energy & Hydrocarbons: To impart chemical and wear resistance to oil & gas industry equipment. To impart wear resistance to coalfield cutting tools without risk of sparking.
Electrical & Electronic engineering: Protection of components such a Capacitors. Imparts solderability.
We are a dedicated provider of specialist metal finishing services, concentrating primarily on the anodising of aluminium.