Selective Coating/Masking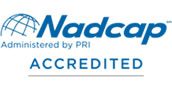 Parts submitted for anodizing or plating may require masking to prevent the coating from forming on some areas. Masking is applied to preserve close-tolerance dimensions such as threads; to maintain electrical conductivity or fatigue strength.
The technical drawing for the component will stipulate the extent of the masking.
Masking can be carried out in various ways:
Mechanical masking
Where a mask is fixed securely to the part is preferable, rubber bungs to mask holes are the simplest devices, but far more complex masks may be designed to suit a particular feature.
Application of adhesive tapes.
Particularly useful on smooth flat surfaces.
Hand-applied lacquers.
To adequately shield surfaces from anodizing or plating electrolytes often requires polymer lacquers to be painted onto the part. In the case of anodizing, the layer of masking must have an electrical breakdown voltage higher than that of the anodizing process in question. In the case of relatively high-temperature plating processes, these must be temperature and chemically resistant. Both of which require painting a few layers in most cases.
The latter two methods, in particular, rely on the metal surface to accept the adhesion of such media. The surface should have high surface energy and be clean, slightly matt, and chemically passive.
Preliminary inspection of the parts is often necessary when judging what pre-treatments are required to ensure sufficient masking adhesion. It may be that the surface finish of an incoming part is so low that a good paint base, such as Alochrom 1200, Surtec 650V, or an Irridite (NCP or TCP), needs to be applied beforehand.
It is possible to apply such masking to drawing specification and having taken all precautions, only for it to entirely or partially fail, leaving anodizing or plating on a surface. The Possibility of masking failure is an important design consideration.
Defense, Formula One, and Aerospace level components require such masking. At Hard Anodising Limited, we have built up a considerable level of experience, allowing us to develop successful masking techniques.
Design authorities must consider whether masking is necessary. Masking often leads to complexity and increased costs. We are happy to discuss individual projects and offer our advice.
We are a dedicated provider of specialist metal finishing services, concentrating primarily on the anodising of aluminium.