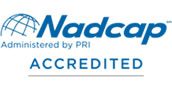 Success in motorsport relies on many factors, not the least of which is weight minimisation. Weight reduction leads to many improvements in vehicle performance; increasing acceleration, top-end speed, handling, cornering ability, and deceleration. The quest for reducing weight has led designers to consider substituting lower density materials – aluminium, magnesium and titanium – for steel.
These metals are alloyed to give the high tensile and fatigue strength required in motorsport applications. However, in the case of aluminium and magnesium, these materials often do not have sufficient hardness and abrasion resistance compared with steel alloys. They are also highly reactive with oxygen and are therefore prone to corrosion.
Many surface treatments exist to improve and enhance both abrasion and corrosion resistance of the surfaces of components made from these materials. These include chromic and sulphuric acid anodising, conversion coatings, and electroless nickel plating. Al, Mg, and Ti can be successfully anodised to improve corrosion resistance through conventional hard anodising. The anodising of aluminium and its alloys is by far the most common.
Conversion coatings improve corrosion resistance on aluminium and magnesium alloys. Electroless nickel can plate on a range of substrates. At the moment, ENP can be problematic on Ti and Mg.
Designers choose HA and ENP to give their metal components hard, abrasion-resistant surfaces, which improve the lifetime of components.
Hard anodising gives a resilient finish by converting the aluminium at the surface to a form of aluminium oxide, the hardness and abrasion resistance of which depends on the choice of aluminium alloy used. Generally, the alloys containing most aluminium give the best results.
Electroless nickel is a plating process which deposits a layer of nickel-phosphorous, nickel-boron or nickel-tin alloy onto the component. The nickel-phosphorous is, by far, the most common. The hardness of this layer is not dependent on the substrate. Electroless nickel has, in general, higher hardness than hard anodising. Both electroless nickel and hard anodising have excellent corrosion resistance.
We are a dedicated provider of specialist metal finishing services, concentrating primarily on the anodising of aluminium.